PocketPicks is an iOS game for sports fans to compete with one another on NBA, NCAAB, and NHL games. Pick games weekly and see which teams friends and other fans are picking too. Compare performance with friends and compete to make it to the top of the rankings. Track performance throughout the season and use PocketPicks to prove you know sports!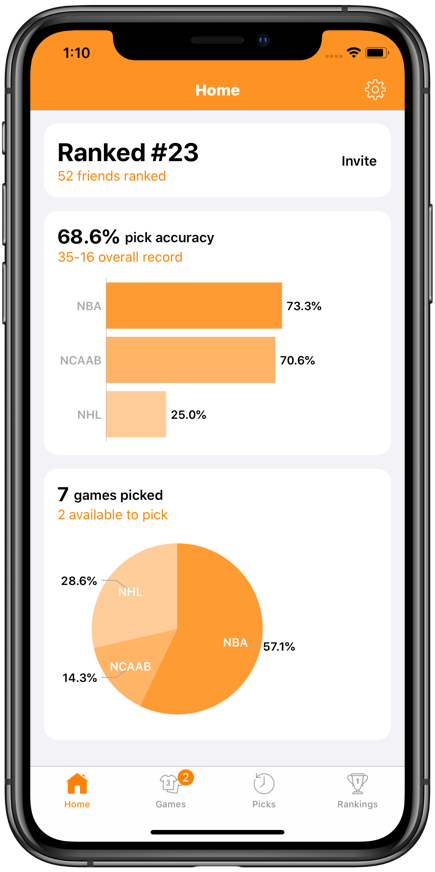 View your summary of stats, including rankings, picks, and games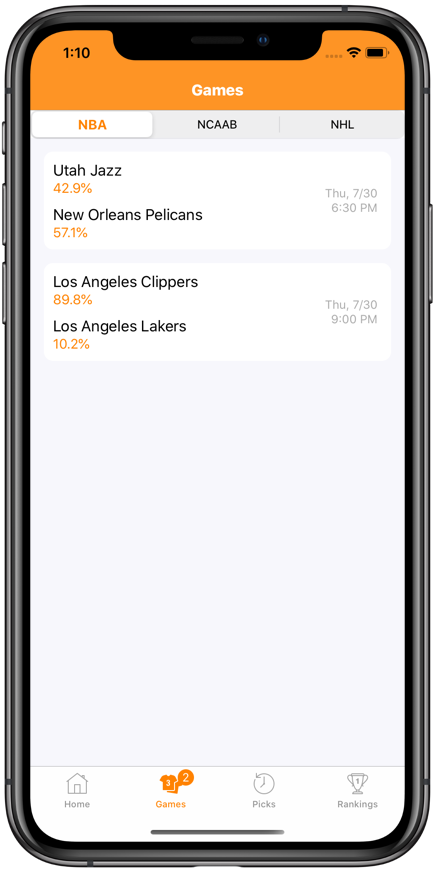 Pick winners for upcoming games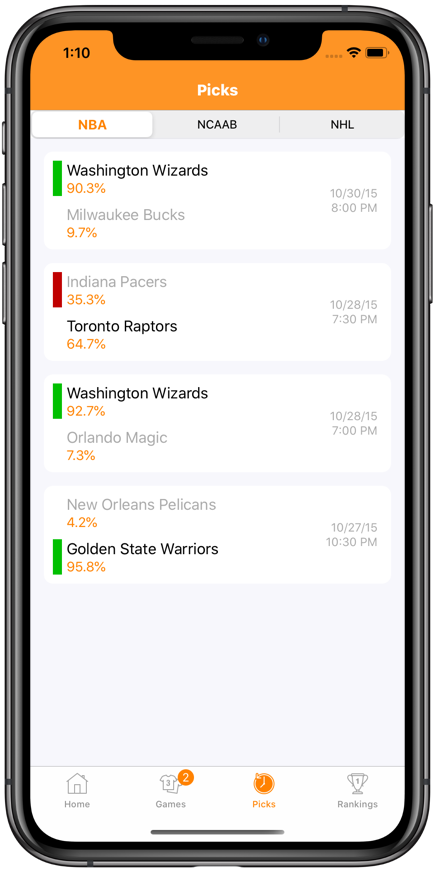 View your history of picks and see which teams your friends picked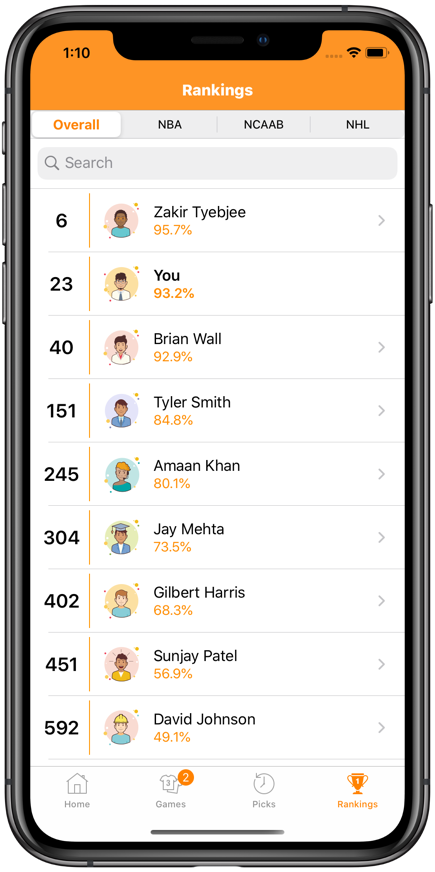 See how you rank by league and view the profile summary for any of your friends
Do I have to use Facebook to sign in?
Yes, we currently only offer sign in via Facebook, so that your login experience is quick and you can view picks and rankings amongst all of your friends that use the app.
What can I do in the app?
You can pick winners for upcoming games (NBA, NCAAB, NHL), see which friends picked the same games, view each of their profiles, track your pick percentages, and view your rankings amongst friends and other PocketPicks users.
Why are there not more games to pick?
We offer games to pick 7 days in advance, but check back daily to see pick results and updated rankings. Note that for NCAAB, games are only offered for teams in the Big Ten, ACC, or Big 12.
What do the percentages represent under each team?
We want fans to feel connected, so we show the percentage of all PocketPicks users who pick each team for each game. In the Picks tab, you can tap any of the games to see which of your friends also picked the same game.
What if I can't pick games every week?
We want you to be able to make picks on your own time, so our rankings reflect that by stacking you up by win percentage rather than by a cumulative score.
How are rankings determined?
We rank all PocketPicks users amongst each other (based on win percentage), but you will only be able to view your Facebook friends in the rankings. As more users join and picks are made daily, the rankings are automatically adusted accordingly.
Can I reset my performance statistics and start over?
We want PocketPicks to be your means of proving you're the best, so we if we offered a "reset button", we would violate our reputation as that platform. Keep on picking - you'll be back on top in no time!
Who can see my pocketpicks profile?
Any of your Facebook friends who have signed up for PocketPicks can see your profile. But don't worry, no one else can view your profile or information. For more details, please refer to our Privacy Policy.